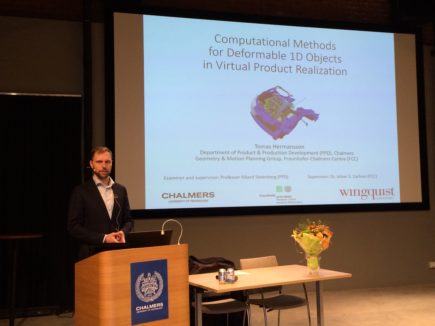 Our longtime colleague at FCC, Tomas Hermansson, on Friday 3 March 2017 presented and defended his thesis "Computational Methods for Deformable 1D Objects in Virtual Product Realization". A 1D object in this setting refers to flexible components such as cables or hoses, and the three novel computational methods outlined in the research thesis covered: Automatic routing of 1D objects, automatic assembly verification of 1D objects and generation of hulls/envelopes from geometrical variations in said 1D objects. Excellent work and of real use to industry globally.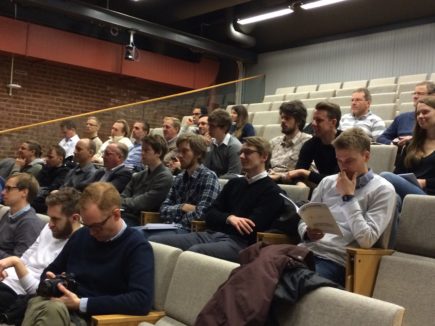 We look forward to continue working with Tomas on his journey to a Doctoral Degree!
See full text thesis here.