In the project Virtual City@Chalmers a digital twin of Gothenburg is developed together with the City of Gothenburg. Future urban planning will be based on such identical digital copies of the cities and advanced simulations used to analyze for example wind speed around a new building, local temperatures in different areas of the city and how pollution is spread. In the project the FCC fluid dynamics software IPS IBOFlow® is used to perform the simulations. IPS IBOFlow® uses a point cloud or CAD description of the urban environment as input and the automatic meshing makes it straightforward to analyze different scenarios.
In a news clip on Swedish national channel TV4 our scientific advisor Professor Anders Logg is interviewed and the animation in the clip illustrates the wind speeds at the Chalmers Lindholmen campus. The animation shown in the the clip can be found here.
Some supplementary information about the project and the simulation is collected on the VirtualCity@Chalmers page https://virtualcity.chalmers.se/tv4clip
IPS IBOFlow®: IPS IBOFlow is our state-of-the-art flow solver that offers unique possibilities for simulation and optimization of industrial multiphysics applications. The streamlined simulations require a minimum of preprocessing and the efficient implementation utilizes the full potential of modern work stations equipped with modern GPUs. The novel immersed boundary conditions make it possible to simulation fluid-structure interaction applications with unparallel performance. IBOFlow® is the simulation engine in FCC's Virtual PaintShop software suite and also used in CST Microwave Studio for simulation of conjugated heat transfer such as electronics cooling.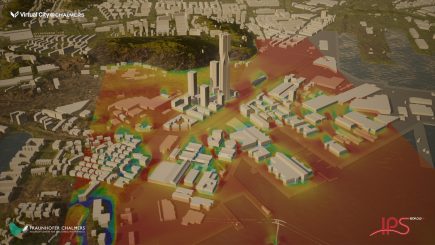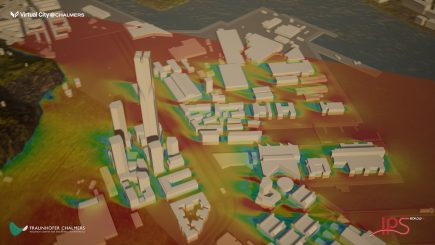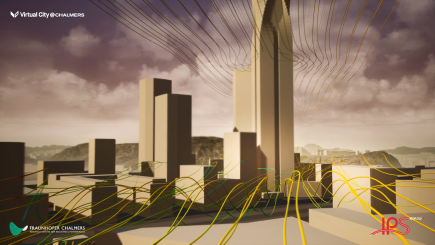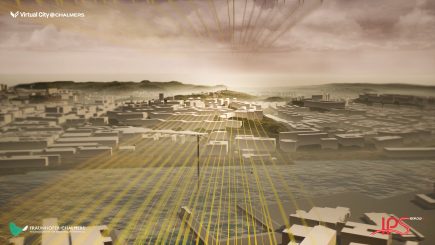 For more information please contact:
Fredrik Edelvik, Vice Director FCC and head of Department Computational Engineering and Design, fredrik.edelvik@fcc.chalmers.se, or
Andreas Mark, Vice head of Department Computational Engineering and Design, andreas.mark@fcc.chalmers.se