In many industrial applications it is necessary to couple multiple physics in the simulations. IPS IBOFlow and LaStFEM together features seamless combination of fluid flows, electromagnetics, free surface flows,  complex fluids, porous media flows,  heat transfer and structural mechanics. The software platform IPS IBOFlow is continuously extended with new models.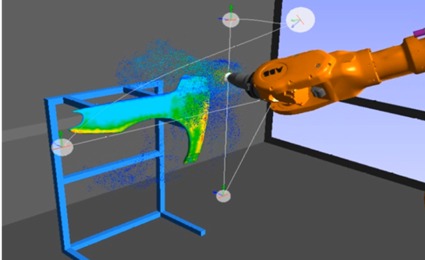 Details
The complexity of industrial multiphysics applications often cause the general purpose commercial software to fail to produce results of sufficient accuracy given reasonable simulation times and memory requirements. During the past years the main focus of the Computational Engineering and Design department at FCC has been to develop the in-house software platform, IPS IBOFlow, based on cutting-edge research on immersed boundary methods. A very efficient implementation and utilization of GPUs for computationally expensive parts give IPS IBOFlow a superior performance compared to existing commercial CFD software.
IPS IBOFlow is perfectly suited for applications including multiphase flows, free surface flows, fibrous flows, sprays and multiphysics such as fluid-structure interaction, fluid-heat transfer and fluid-electromagnetics coupling.

Application areas
Many of our applications include multiphysics. Simulation of ESRB spray painting, sealing and glue application, ink-jetting, cooling of electronics, paper forming and edge wicking are some examples.